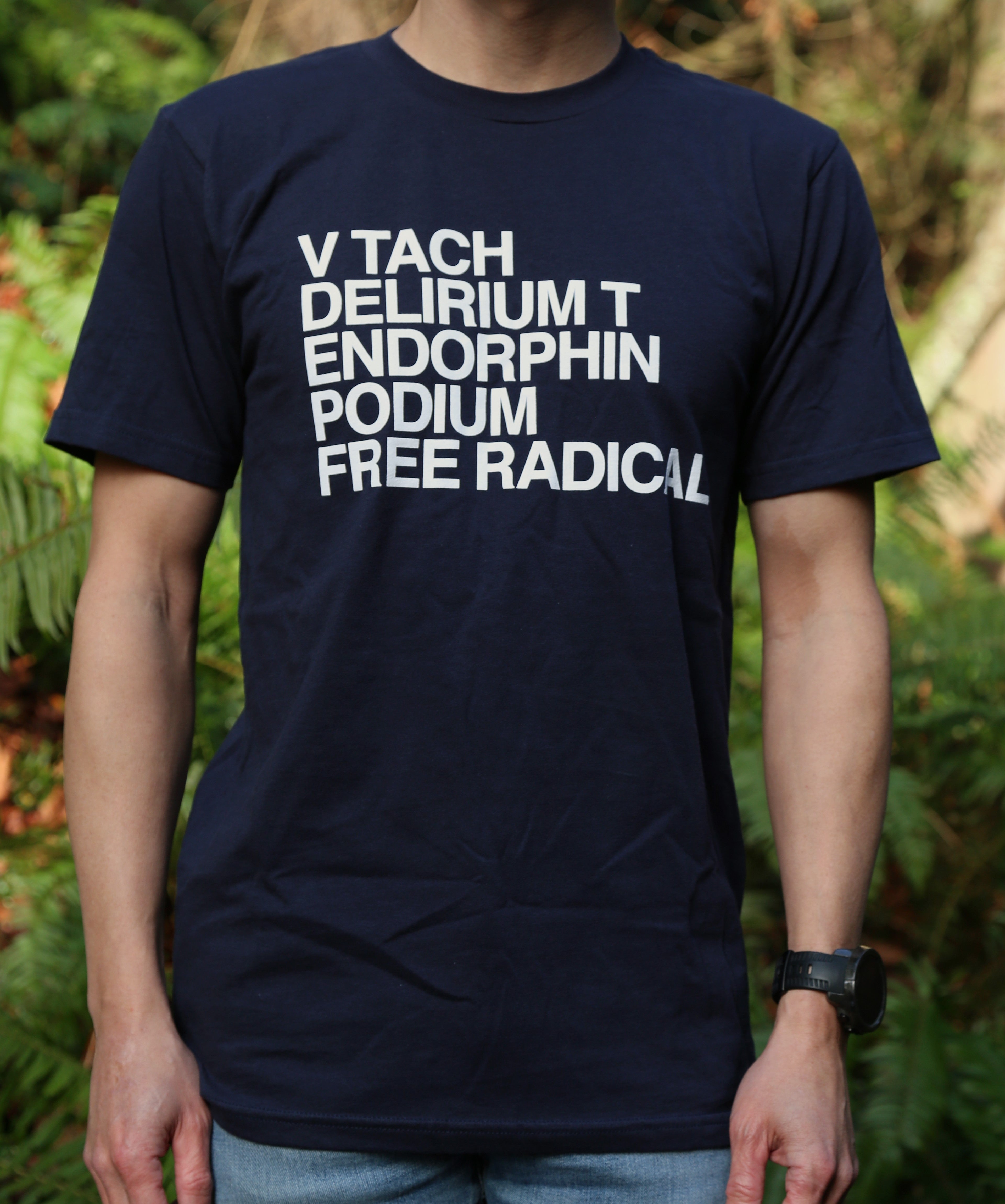 Retired Legends Short Sleeve T-Shirt
On the front: The retired Knolly bike models from days past.

V-tach - the OG Knolly
Delirium T - the evolution of the original
Endorphin - short travel quiver killer
Podium - legendary DH bike
Free Radical - the original Knolly Hardtail
On the back: a little rock and roll lighting bolt on the neck to let everyone know how long a throwback this company goes.
Navy Blue American Apparel slim-fit lightweight T-shirt.
100% cotton
*Model is 5'10 Athletic build wearing a Medium size