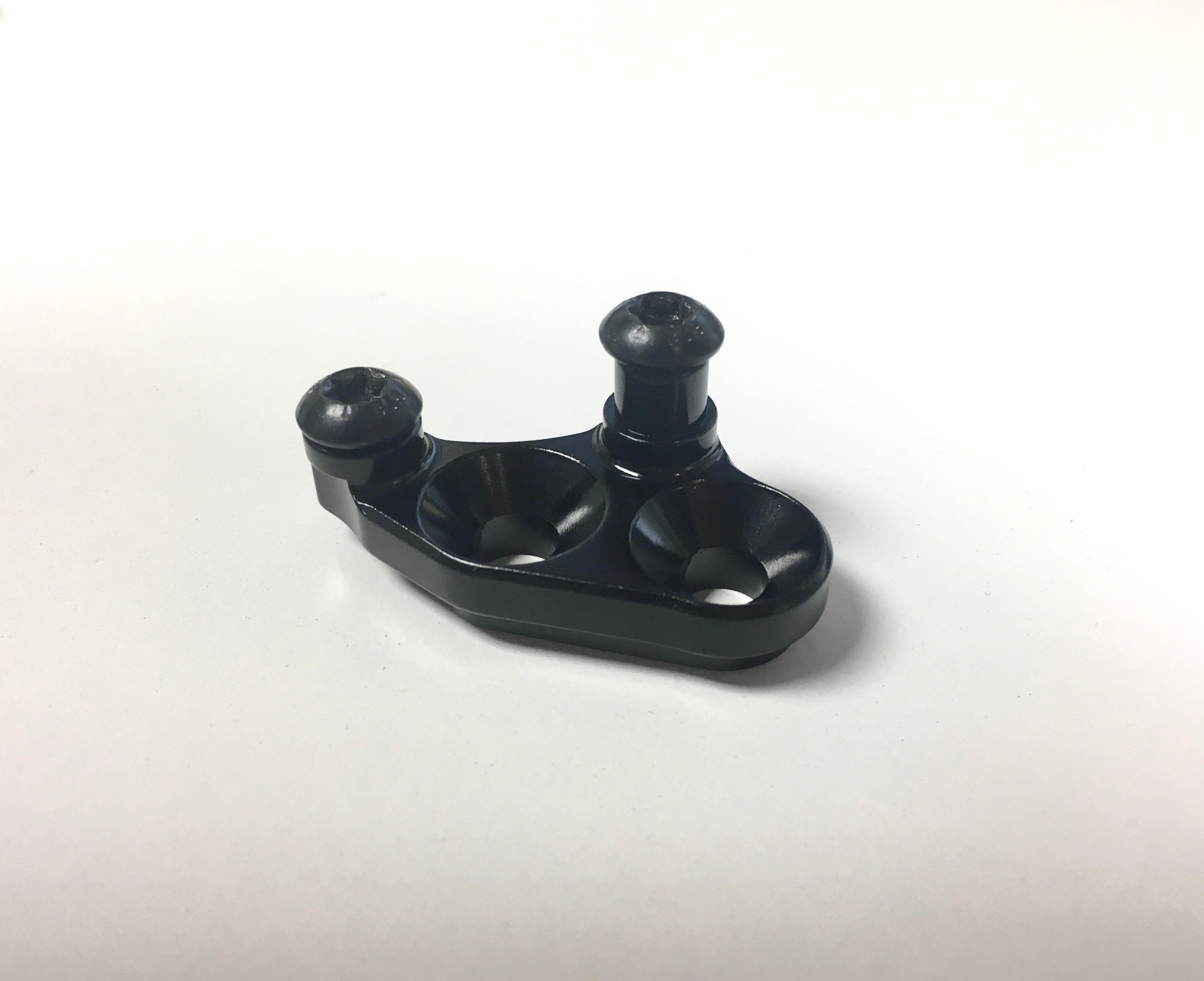 Front Derailleur Mount - Gen 5 frames
Front Derailleur Mount to run E-type (S3) front derailleurs or similar mount passive top guides. 
This part is used on all Gen 5 bikes including:
Fugitive
Warden V2
Delirium V4
Chilcotin V2
Knolly Part number 01.13.0024
This part comes installed on all Fugitive frames. The purchase of this part is required to run a front derailleur or E-type front guide.